Welcome to Pajr, s. r. o.
The PAJR company was founded on December, 23rd 1992.
Since that moment the business was by it's founders continously developed to a significant company working in the field of vacuum forming and vacuum stamped parts from thermoplastic.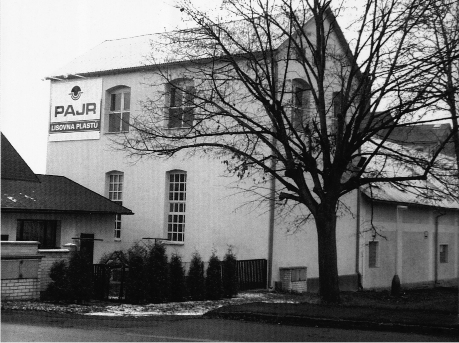 The company is using variety of high tech, with which we are fulfilling a premise to satisfy the customer needs. Cooperation with customers might according to the company motto "FROM PROPOSAL TO FINISHED PRODUCT" begin with the product development, material delivery, form produce and folow with the final artifact production.
The new business targets of way of producing plastic stamping are continuously formed based on the gained experiences.
PAJR offers to its customers complex services usual at OEM system partners in automotive industry. Ensuring of all activities starting at development and continuing through construction of part and forms, manufacturing of protype or serial forms, development and optimalization of materials and technologies and last but not least covering the serial production.
The company is focusing to the businesses, which have a reasonable production program, ensured sales and dynamic development. We very appreciate our customers, among others e.g. ŠKODA Auto a.s. and many other.
PAJR s.r.o. today:
- standard middle-size company focused mainly to plastic parts manufacturing in the mid-series and plastic construct-parts,
- company certified according to ISO 9001:2009,
- system integration supplier for OEMs.
Certification

Certificate holder
ISO 9001:2009
News
21. 9. 2013

We have started new web.